Mariah Carey talked about her New Year's Eve fiasco directly in an audio message on Twitter on Sunday, January 8. In the message she tells her fans she is going to take a break from social media she apparently really needs.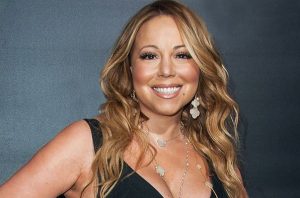 "I haven't really addressed the situation of what happened on New Year's Eve and in time, I will," she says in the nearly two-minute clip. "But for now, I want everyone to know that I came to New Year's Eve in New York in great spirits and was looking forward to a celebratory moment with the world. It's a shame that we were put into the hands of a production team with technical issues that chose to capitalize on circumstances beyond our control."
In my own words. #NYE #L4L 💖 #thefoilers pic.twitter.com/1jZ40WUeuH

— Mariah Carey (@MariahCarey) January 8, 2017
If you don't know what this is all about, on New Year's Eve, Mariah Carey was performing at the Times Square in New York. It seemed like she couldn't hear her own voice through her earpiece and stopped singing altogether. All the viewers quickly noticed that the pop diva's backing vocal track didn't match up to what she appeared to be singing when she sing into the mic.
https://www.instagram.com/p/BOtR6G2jOJs/?taken-by=mariahcarey
"It's not practical for a singer to sing live and be able to hear themselves properly in the middle of Times Square with all the noise, in the freezing cold, the smoke from the smoke machines, thousands of people celebrating, especially when their ear monitors were not working at all," Carey added in her audio statement. "Listen, guys. They foiled me. Thus, it turned into an opportunity to humiliate me and all those who were excited to ring in the new year with me." Here is the video if you want to check out whom she kissed for new years. (P.S. She kissed her carrier goodbye)
https://www.youtube.com/watch?v=XZecRM9d5-s