Reality star Kim Kardashian seems to be under attack by her haters after posting a series of pictures which are supposed to give her fans a little insight of how her family life looks like. Well, it's not pretty. In the dark images you can see Kim with her family in a very poor and depressing decorated house.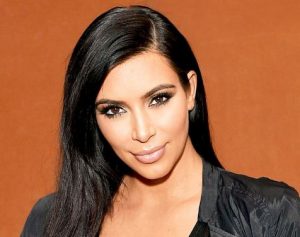 She's receiving lots of negative comments on her pictures like "acting like poor to gain attention" or "You acting like you poor and depressed, and we all know you are rich". But as everything, she also has people who have her back and defend her. One of them posted: "She is human. She got robbed and almost killed because they held a gun to her head. She is traumatized. She has learned flashing all her jewelry is not good for her so she gives it a break. Now she's posting the beautiful pictures of having family time and people are hating and saying she is poor. WHY?"
https://www.instagram.com/p/BPGUaZDjQOy/?taken-by=kimkardashian
With new year Miss Kardashian made her comeback on the social media environment, after being off the radar for about three months. She got robbed in her apartment in Paris while attending the Fashion Week. This was traumatizing for her, as you can imagine.
https://www.instagram.com/p/BPGUopYDGyC/?taken-by=kimkardashian
Since a few weeks, she has been posting several images of her with her husband Kanye and her two children West with age 3 and Saint with just a year old. Do you think she's just trying to get attention or actually going through a phase?
https://www.instagram.com/p/BPIk-wDjEMQ/?taken-by=kimkardashian
https://www.instagram.com/p/BO7vvj2jGSz/?taken-by=kimkardashian
https://www.instagram.com/p/BO2gCpKD41-/?taken-by=kimkardashian
Kardashian began dating American rapper and longtime friend Kanye West in April 2012, while still legally married to NBA player Kris Humphries. They got married two years later, on May 24, 2014 at Fort di Belvedere in Florence, Italy. Her wedding dress was designed by Riccardo Tisci of Givenchy with some guests' dresses designed by designer Michael Costello.