If Jennifer Lopez can brag about something, it's the fact that she hasn't almost changed since 20 years ago. The young woman who started singing in 1993 has conquered two generations of music fans, and is still amazingly popular. Amazingly popular and amazingly the same as she was 20 years ago. Why do we say this? Her latest Instagram picture has totally lit Instagram up.
JLo is also known as JLo on Instagram, where her account @jlo is followed by nearly 53 million people. Merely 15 hours ago, she posted a selfie that has already been seen all around the world. On it, the singer appears as if she were still in 1993 – her physical appearance is not at all the one you'd expect from a 47-year-old woman. She appears in front of a mirror wearing a wine-colored bodysuit. So far, the picture has been commented more than thirty-two thousand times, and has gotten more than one million likes.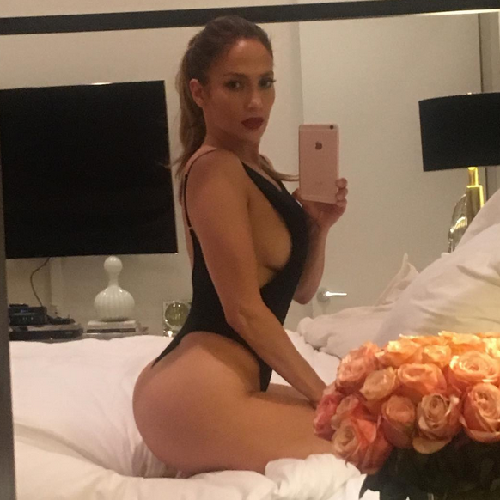 JLo's selfie
People are praising her for being so beautiful, especially in English and Spanish. No wonder she has so much energy at her concerts – she's got a body that has been carefully taken care of. There have been rumors of her not being at her best since she and Casper broke up, but currently she's working on new projects, such as a new Spanish-tongue album in which she is going to sing along Mark Anthony, her former husband.
Apart from that, her single "Ain't Your Mama" is hitting high at billboard lists, and she's preparing a role for a musical for the NBC in December 2017, in which she's going to star in Bye Bye Birdie.
If she keeps going at this rate, maybe in 2017 she will be even younger than she is not – and Instagram will be the proof of it.