Do You Prefer Your Millions or Your Instagram? He's rich, he's swell, he's in the money, but no one knew who he was until last summer. Italian entrepreneur Gianluca Vacchi has become fascinated by the power Instagram has, to the point that he has chosen to delegate business decisions and enjoy the fame he's earned by sharing pictures and videos with his more than five million followers. Vacchi, whose Instagram profile @gianlucavacchi has swept Instagram over, shows us how he dances with his girlfriend on stages full of luxury cards, together with his watches, paradise-like islands, private jets and infinite pools. He doesn't want to be called an influencer, a life guru or a businessman – he just advocates for a way of life based on optimism, enjoyment and a "sane insanity." Here are some pieces of advice for youths and Instagram users in general:
"Being on Instagram means being your own editor and making your own rules. Thus, in order to be successful, the first thing you have to do must be ensuring your own independence and work with entire freedom. That is what you transmit to those who see you."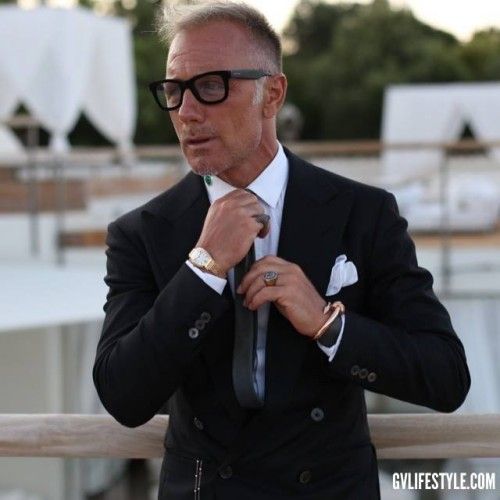 Vacchi advocates for what he calls the GV Style.
He's also in favor of expression: "Young people look for immediateness and fall before the power of images. However, they also need a space where they are able to express their opinion. Instagram, unlike Twitter or Facebook, makes that possible. That's why it's the social network of the future.
He also advocates that, in order to be successful on Instagram, you have to show your true self, not  an image you have build of you for public exposure: "The way in which you communicate must be surprising and amazing. When I'm on Instagram, I'm not trying to transmit an image, I'm showing people an image which has been created by my way of life. The best to impress others is that they get hooked to your message – not creating polemics or scandals."