Bento Mosaics Trending on Instagram. Bento is not a Spanish name, although it may look like one. It's the Japanese substitute for a sandwich, for train or plane meals and, especially, for our traditional school lunch. Every morning, Japanese prepare this mixture of rice, vegetables, fish and meat, in order to take it to work or to school. Now, bento has earned a high-ranked place on Instagram.
It's been a tradition for generations. Schoolchildren don't have a cafeteria at school where they can have lunch, so they take it there. However, those lunchboxes you may have seen aren't like the ones we're going to show you – a new trend has started in Japan, and it definitely should come to the West.
If we tell you that the hashtag getting these pics together is #モザイク寿司, you will likely stay the same, as we did at first. It's Japanese for #bentomosaic. We've tried to find the Western rendition of this hashtag, but the trend hasn't gotten out of Japan.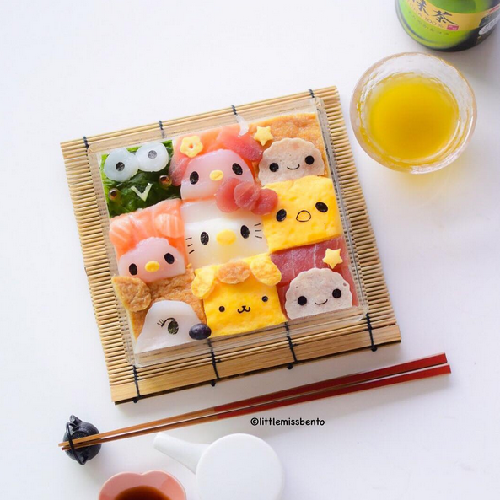 It defines a way of arranging lunch, and doing so in a way that reminds of mosaic tiles. Little squares of delicious food all crumbled together, waiting to be eaten. For us, seeing it on Instagram, it's a visual show.
Pastel colors are ubiquitous, thanks to salmon and tune – we can't forget that fish is one of the milestones of Japanese cuisine – which join pale greens and whites – from vegetables – and even some seaweed black.
There are some who arrange their bento into patterns and those who like it randomly. It's the latest shape of this food that has been around since the 1500s. If it keeps developing like this, what will its next shape be?
We can only wait for this trend to get out of Japan and spread. So far, Instagram has been conquered.