What Do Models Really Eat? The Answer, on Instagram
What does a model really eat? Many of us have wondered that since many years ago. What do they mix, what can they do, why can't they taste? Now, popular Australian model Sjana Earp has answered this question on her Instagram account @sjanaelise. Followed by more than 1.2 million people, the profile features the model doing yoga poses, laughing, exercising, spending time with her boyfriend – and her dishes. This 21-year-old girl has been posting a series of images and videos explaining what she usually eats during a normal day.
Earp, whose passion for health has put her on the focus of the media, has gotten good likes with those pictures and videos – the last dish she posted has been liked 22K times. She has confirmed to her million followers that you don't need to base your diet on lettuce exclusively to be slim.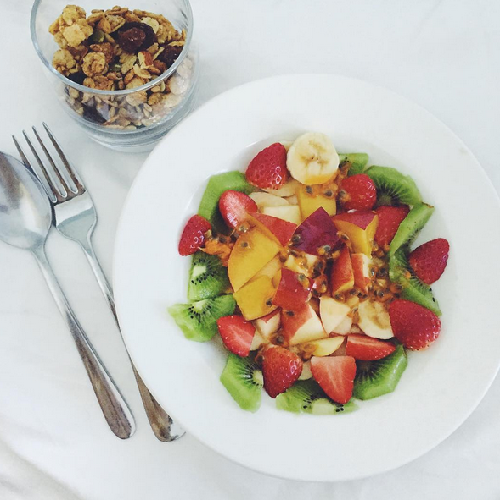 Earp's usual breakfast.
Loyal to that idea, her breakfast tends to start with a bowl of fiber cereal, together with a dish full of finely diced fruit, which is a perfectly healthy dish, though it lacks the protein necessary for the start of the day. Then, she has a dish full of rice and coconut curry with – here it comes – some lettuce. A dish full of energy, delicious and with a very low calory count. Along the day she takes also some snacks, such as coffee with soy milk and some seafood. At the end of the day, there comes a mix of sweet potatoes and vegetables.
All of these dishes are, in fact, more caloric than lettuce. Another broken myth around models? Earp has said that she doesn't want to change the world, but to make people eat things that make them feel well and are healthy. "I want people to eat those things that make them feel full of energy, healthy and alive."