We hadn't heard the words "Justin Bieber" and "Instagram" together since last summer, when the singer decided to delite his profile on the popular picture-sharing network. THe singer was fed up with the press and people knowing and wanting to know everything about his life, and he opted for the most dramatic solution – deleting everything.
It was one of the most followed accounts on Instagram, and the fact that he deleted it got people by surprise. Although there had been signals earlier than August. In May, the singer decided to stop taking pictures with his fans. He said the situation had reached a point where they didn't think of him as a human anymore.
Faithful to this last decision, Bieber has been absent from Instagram since two months ago. But now, he's returned to Instagram in a rather unpredictable way. For how it has been received, one could think that the singer had reopened his account, but that's not the case. Bieber did appear on Instagram, on a picture posted on Rory Kramer's account (@rorykramer).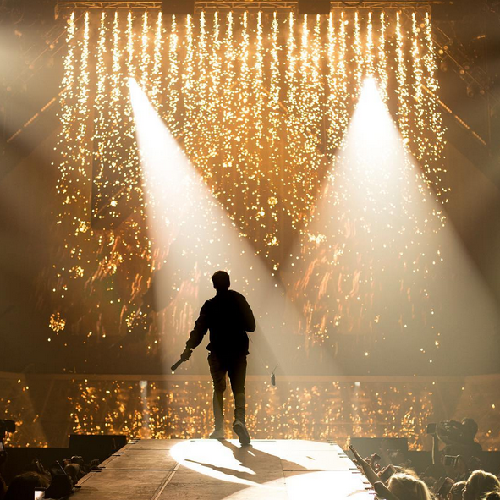 Is Justin Bieber coming back to Instagram?
The picture shows Bieber from the back, on the stage, with two brilliant firework fires at his sides. His silhouette is all black, but the hashtags were the key to identifying the singer. "Son't be afraid to step out of the darkness and into the light. #JustinBieber #PurposeTour #Runit."
Bieber himself hasn't declared anything about this, it may be the first step for the singer to come back to Instagram. He was one of the most active, popular users, and his leaving left many users wondering if he would be all right. He's had some issues lately regarding his fans, his relationships and his work, and this could mean that he's finally gotten well and is ready to be on the light spot again.
Now, we can only wait for this to be his ultimate comeback.