Home » Posts tagged 'polemics on Instagram'
Tag Archives:
polemics on Instagram
Indignation Sweeps Instagram due to Auschwitz Pictures. Going to a place like Auschwitz to take bland pictures can have its consequences. Rubén Domínguez is a Spanish fashion specialist – as he describes himself on his Instagram profile (@ruben_dominguez94) – who has received a ton of criticism on social networks. The reason? As you may have guessed, he took pictures of himself with an haute couture bag at different spots of the former Nazi concentration camp, in Poland, where a million people were murdered during WWII.
The images, that are no longer uploaded on Domínguez's profile, were titled "Auschwitz Day," "Street style in Auschwitz" and so on. They had several hashtags such as #Gucci, #fashion, #menwithstyle, #influencer, etc. In the pics, the Spanish youth is seen posing with brand clothes and bags in the most well-known places in the concentration camp.
Some social-network users in Spain and the rest of the world have answered either with a grin or with indignation. "When you go to Auschwitz to be the cool kid and upload your cool pics," "When you visit Auschwitz and your bag is full of rocks," or "Everyday Auschwitz hashtags" have been some things Twitter users have said about Domínguez's photo shoot.
Replace the beach with Auschwitz and you'll get a hint of Domínguez's polemical pictures
Many more, especially those working for the "serious media," have criticized Domínguez's frivolity and lack of tact. Some have taken these pictures as an example that youngsters are becoming more and more indifferent to alien human suffering while defending animals or noble causes.
What is true is that, after the polemics, the fashion expert has deleted the pictures in question, although he himself hasn't made any comments concerning neither this decision nor the motivation he had when he uploaded the pictures. Some have seen this refusal to apologize as a sign of egotism. What is true is that today, Instagram has a few less horrible pictures.
A furious monster was unleashed these days thanks to the mediatic fight that started between Kanye West and Taylor Swift. They've gained both supporters and haters, you may be ither on one side or the other. Everything got hotter and hotter until it was unveiled that there might be some recordings in which she agrees that West will use her name in his new song, and call her a bitch.
Taylor Swift is an example of what happens to many celebrities and even normal people who have gotten more or less famous on the Internet. They share millions of seconds of their lives with millions of people on the net, but they're terrified that they're being too seen by the outside world. Maybe that's why Swift invested 5 million dollars in security measures when she moved to her new New York apartment (which had an estimated value of $15 million).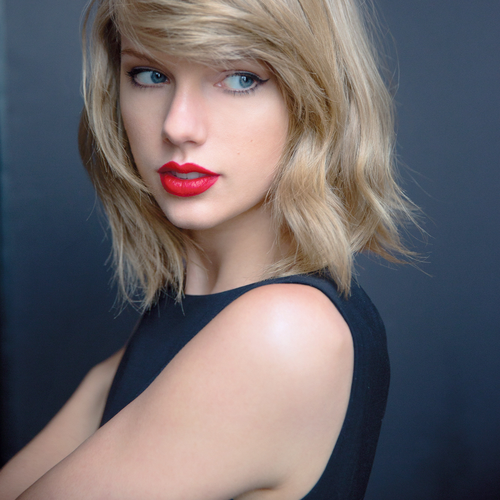 Taylor Swift has become more paranoid after the polemics with the West-Kardashians
She's recently talked to Vanity Fair and said many interesting things about this issue with the West-Kardashian family. She's declared that she's become much more aware of her image, that she takes care of things she didn't use to think about and that she's become paranoid. The idea that someone could film her or record what she's saying has become one of her worst fears. That's why she's living a nightmare right now, because Kanye West recorded the convo they had about Famous and spread it over the net.
The West-Kardashians live this overexposure differently. Kim got famous thanks to a sex tape and a family-focused reality show, and West films every little detail of his life for posterity. They've calculated how much they want to be exposed, and they've benefited from it. We could even say that, without TV and Instagram, Kim Kardashian wouldn't exist today – at least under the shape we know.