Home » Posts tagged 'Mark Zuckerberg'
Tag Archives:
Mark Zuckerberg
Instagram Says No to Arms and Weapons. Mark Zuckerberg seems to be against violence. Last move on Facebook and Instagram say "No guns, no arms, no weapons on my social networks". The biggest social network in the world, Facebook. Together with the one that's growing the fastest, Instagram, are two of the most important Internet sites in the world. That's why  the ban on selling arms is so important for these platforms. Monika Bickert, political product manager of Facebook, announced that citizens will no longer be allowed to advertise arms or contact those who sell them.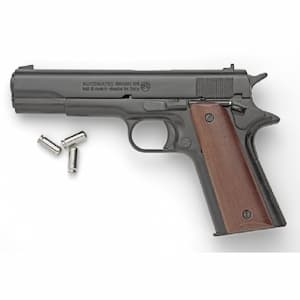 However, this ban will only affect commerce between individual citizens. So companies are still allowed to promote their products on Instagram on Facebook – as long as they're legal. Bickert said that during the last two years, more and more people have been using Facebook (and supposedly Instagram) to discover new products and trade them. They're still developing, testing, and launching new products. So that the experience of having an account is the best for everyone. At the same time, they're imposing regulations to control what is sold and what is not subject to trading.
Arms are not the only concern of Facebook and Instagram since it was bought in 2012. It's illegal both on the most important social network and on the well-known, picture-sharing one to sell things like marijuana, pharmaceutical stuff and illegal drugs.
This move has been taken by some as a response to Barack Obama's desire to regulate the buying and selling of arms and weapons in the US. Since Facebook's users come mainly from the States. It's normal that the people from the social network wanted to say something about this issue.
Instagram Overpasses Twitter. After being in the run for more than five years, Instagram has reached a milestone which does nothing but confirm what everybody already knew – it is still growing, still going up, and it seems unstoppable. What has happened exactly? It has something to do with another social network, one of the most important ones nowadays – Twitter.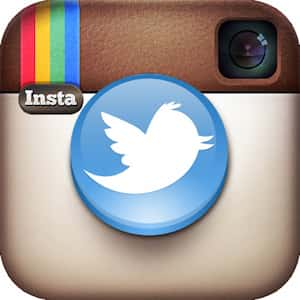 Instagram was created five years ago in San Francisco
by two young programmers (
Kevin Systrom
and
Mark Krieger
) who got rich after selling it to Mark Zuckerberg (creator of Facebook) for one billion dollars. What makes Instagram so special and successful is the fact that it is immediate, simple and creative. Messages sent on Instagram are based on Images. Also, there's no advertising. No personal information sent to the brands, while there is also a very important advertising part on it.
One of the aspects that has helped Instagram go up is the fact that there is no limit to what one can write. Unlike Twitter, Instagram doesn't have a limit of 140 characters. You can write whatever you like, no matter how long your message is. Also, the fact that every text has to be together with a picture makes it much more effective visually.
Twitting is also more spontaneous, in the bad sense of the word, and can be tracked more easily. If you start ranting over something or someone on Twitter, you can be easily spotted, even years ago, and that'd mean the end of the game, say, if you're looking for a job. Instagram gives you more time to think, and even if you're criticizing something or someone, you can do it in a civilized way.
According to the creators, Instagram users like it better to create content for Instagram. It lets them be creative, which 140 characters let them not.