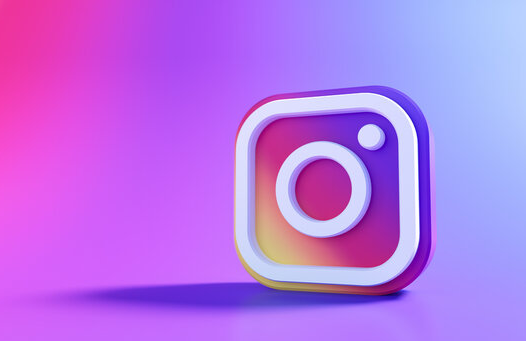 These days everyone has a social media platform. It is pretty common to share our personal lives on social media, but you need to do more than that if you run a company. In the right hands, Instagram is a tool like no other to generate interest and drive sales numbers for every product and service on offer. If you are running a company, then you need to look into the online side of things. These days you can even buy Instagram comments, followers, and likes to ensure the "trending" status for your posts, highlights, and also reels.
However, there is another way to generate interest in your posts, products, and also services. It is through celebrity endorsements. Keep in mind that you might have to build your online follower base, but celebrities already have millions of followers and a verified profile. So, all you need is to collaborate with these social media influencers to generate the required traction for your brand.
Here are the top Instagram Hollywood celebrities worth keeping tabs on.
Vin Diesel
Hollywood action star Vin Diesel has around 63.9 million followers on Instagram. Vin Diesel's Instagram posts usually attract a lot of viewership, including movie ads and family photos.
Ariana Grande
Pop sensation Ariana Grande has 227 million followers, and she is no stranger to making headlines. Her Instagram prominently features snippets about songs, backstage photos, BTS shots, and also her struggles with mental health. She is one of the top modern-day social media influencers.
Rihanna
Singer, music producer, and also now entrepreneur Rihanna has around 98.3 million followers on Instagram. Besides the modeling pictures and photoshoots, her profile features her make-up and also cosmetics line. She has utilized her online popularity to build a loyal customer base for her brand.
Ellen DeGeneres
The talk show host and also actress Ellen DeGeneres have over 88 million followers on her personal Instagram account. She has even more on other social media handles. Ellen is the founder of the Ellen DeGeneres Wildlife Fund and her merchandise store, "@theellenshop." Like Rihanna, she has transformed her online popularity into developing a following for her brands.
Ryan Reynolds
Canadian star and Hollywood heartthrob Ryan Reynolds has around 40 million followers on his Instagram account. But, true to his comic film persona, his Instagram is also choc-a-bloc with funny videos usually featuring other stars like Dwayne "The Rock" Johnson and also Josh Brolin of "Thanos" fame.
Kourtney Kardashian
With over 115 million followers on Instagram, Kourtney Kardashian, along with her sisters, is one of the big hitters of the online influencer world. This reality TV star is famous for promoting brands similar to her elder sister Kim K. The enormous pull of the Kardashians is enough to propel any brand into the limelight simply by association.
The Rock – Dwayne Johnson
Dwayne "TheRock" Johnson has around 120 million followers on Instagram. Off-late he has increased his Instagram activity with motivation quotes, fitness training regimens, and also titbits into The Rock's personal life. Dwayne Johnson has always had a magnetic persona with millions of followers since his stint in pro-wrestling. Therefore, the Rock is the most natural choice if you want to collaborate with a social media influencer.
Jessica Alba
Hollywood actress Jessica Alba is highly active on Instagram bringing her daily life, quotes, and occasional plugs about her brand, The Honest Company, to her 20 million followers on the social media platform. She constantly updates her profile with posts and also reels, which keeps her followers hooked and engaged on her content. She also posts pictures of communities and places on her travels and journeys.
Jennifer Lopez
Jennifer Lopez has been a household name and a fixture on television for over two decades. With a brilliant music career and a few Hollywood hits to her name, she has built an empire based on her classic Latin American charm and glamour. Without a doubt, the best performer in America; she has over 130 million followers on Instagram. Her posts are all about funny skits, edited and also stylized videos, and dance-music posts.
Collaborating with Hollywood celebrities and other popular social media influencers allows you to tap into the hidden pool of millions of people on Instagram. Remember that even the most famous brands look to get themselves associated with stars and influencers, usually from within the domain. Think about Nike and also all the soccer stars on their roster and have worked with in the past.
It is all about building the correct perception to boost your sales figures. Product endorsement is the best promotional campaign you can run. So, get down to it, and all the best!