Home » Posts tagged 'ads on Instagram'
Tag Archives:
ads on Instagram
Instagram has Become a Paradise for Advertisers. Instagram has become one of the most profitable social networks for advertisers in the last year. Since ads were introduced onto it in 2015, they haven't ceased to grow – now, more and more advertising companies choose Instagram as a new field to try their ads, and the truth is they're having a great success. If you're wondering why, the reason is very simple – its user community.
Instagram has made their accounts public some weeks after Facebook decided to do so, and what has gotten the attention of economists has not been the number of users or pictures it has come to host, but the number of advertisers that have chosen it to make their goods and services known. Just to give you an example, if it had  "only" 200K advertisers in February, now it has more than 500K. Having doubled the figure in some six months is something that has amazed many in the advertising industry. They're wondering "Why is Instagram doing so well? Why do so many companies choose it to advertise their products?" The reason is very simple – its users.
Fortunately some time has passed and advertising has changed
There's a difference between Facebook users and Instagram or Snapchat users. They want different things. Why? Because they belong to different worlds. While Facebook is predominant amongst people born before 1985, new social networks such as Instagram or Snapchat have become the choice of the youngest generations.
This new advertising format has adapted to millenials' way of life and is not like traditional advertising. They offer youths ads based on what they have already seen and liked. Let's say you're, for instance, a foodie. Maybe you won't enjoy a clothing advertise as much as someone who likes fashion, but you will be keen to see food- and cooking-related ads on your feed. That's why advertising is being so successful on Instagram.
They have a target audience, and they know them very well.
Adverts on Instagram – but only if you choose them, don't panic!
A few days ago, a new function was announced to be added to our Instagram account – a button to buy, install and register in what they may offer to you.
This new possibility will help both users and companies as we will be able to buy products and services that may interest us and, they, on their part, will advertise what they have for us.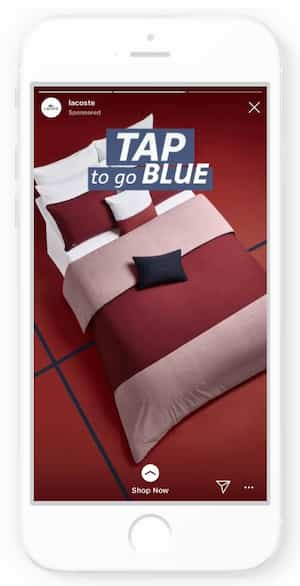 Soon we will have three options – i.e. "buy now", "install now" and "register"
that will enable us to interact with what they want to sell. Moreover, it has been explained that, only when you are interested in an advert. You can click on the option you prefer, depending on what you want to do with the product or service suggested, and a new window will appear, showing, within the app itself, more information about the brand or company you prefer.
However, unlike what is done in other social networks, adverts on Instagram won't show up automatically to the user's face, but there will be the option to access to that information only if the user wants to.  In this way, advertising will be less intrusive for the consumers and more productive for the companies. Advertising on Instagram will soon become a reality in different countries. Its users will have the right to choose whether they are interested in using it.
This shows how brands know the perfect place and time to do their campaigns being sure that 300 million people from all over the world would notice, and even take the bait. Then, if you have a company, the recipe for success is simple and easy, take note. First, you need to show adverts according to the user's interests and likes. Secondly, in case they feel  overwhelmed by your availability and willing to satisfy their needs. You give them the right to choose. And if they want to display the advert and know more about what you are offering. That will mean that they really feel like checking what they can purchase and use from you.