Home » Posts tagged 'kyliejenner'
Tag Archives:
kyliejenner
Get the feel of the post-lockdown celebrity hairstyle trends on Instagram. Due to the virus outbreak, everything has been in lockdown mode. Restaurants, shopping malls, and even hair salons stopped functioning for public health and safety concerns. Now, things are gradually opening up, and nearly after three months, hair salons have also lifted the shutters. People are calling up their hairstylists to update their style and how celebrities can remain left behind. Everyone has eagerly waited for a day when they can visit their salon since March. With the phase-wise openings, people in New York and California also can be seen excited about finally getting to meet their stylists.
If you are on Instagram, you must have come across the new hairstyles that our favorite stars are boasting and happily referring to them as the post-lockdown looks. Check Millie Bobby Brown, Cardi B, and Emily Ratajkowski's Insta feeds. Some are enthusiastic about their blond hair, and some share their joys after getting big chops. These are only the beginnings of the new hairstyle trends after a hiatus. There are more to come. Here are some of the trending celebrity looks for you to explore and try.
Celebrity hairstyles post-lockdown on Instagram
Kylie Jenner
@kyliejenner posted a photo of her with a golden-blond wig done by her trusted hairstylist Tokyostylez. She also went for a French moon manicure.
Mille Bobby Brown
In June, Mille shared a picture of her from a salon asking fans to suggest what she should do with her hair. She wanted to know whether she should keep it straight or curl them. While it was interesting to learn about her options, people couldn't stop gushing about her ombre-blond hair color. You can see her latest photos at @milliebobbybrown.
Emily Ratajkowski
Blond seems to be picking the steam as more and more celebrities don it. The evidence is the new look of Emily Ratajkowski. From brunette, she has now turned into a blond. You can visit her handle @emrata for a view.
Cardi B
As soon as the stay-home restrictions eased, the American rapper and television star rushed to her stylist for tattoo touchups and piercings. For her hair, she opted for a long red wig. Do you want to see how she looks in the new hairstyle? You can visit her Instagram handle @iamcardib.
Post Malone
Not just women, even men rushed to get themselves groomed. If you don't believe, go through American songwriter and rapper Post Malone's Instagram channel @postmalone. He recently shaved his dark, curly hairs and filled the sides of his head with a skull tattoo. It came as a surprise for many of his fans who admired his trademark curly hair looks.
Dwyane Wade
The famous American basketball player from yesteryears replaced his flaming red hair look with red and yellow touches on the backside. Jared Esguerra was his hair colorist. Go to @dwyanewade to have a quick glimpse of his latest style.
If you observe the new trends set up by celebrities, you will realize that most of them have embraced bold styles. You can continue to follow them on Instagram to update your knowledge about what hairstyle is working and what is not, and give your personality the ultimate spin.
Is Kylie Jenner Deleting Her Instagram Account? Kylie Jenner (@kyliejenner) is to become a mom soon. She doesn't know the exact date when she'll be delivering, but she's sure about one thing: she's going to delete her Instagram profile when that happens.
The youngest Kardashian sister is very active in social media, where she shares a lot of selfies. Beauty looks and personal moments with her millions of followers (46 on Instagram and 13 on Twitter). So big is the impact she has that some have called her the Princess of Social Media.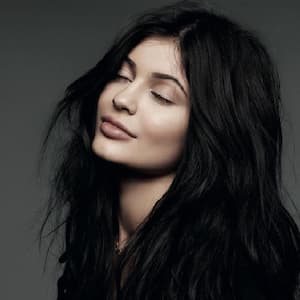 However, this won't last long if what she's said ends up being true. She and her boyfriend Tyga, who has already one daughter from his former girlfriend, are awaiting another child, though they haven't talked about marrying in any way. A great ring she was wearing on an Instagram picture some days ago made fans think that she was going to marry Tyga, but neither she nor he had said anything about it. Later, the picture was deleted.
On a recent interview for Elle UK
she said that all she wants is to live a normal life, as her friends do. She's never wished to have someone else's life, she's dreaming about having her own. She says that she would like to go to parties and concerts with them. Or simply that they spent more time together.
In that interview, she reassured herself about having a family of her own. "I'd buy a farm in Malibu Canyon, where I would have my  children, and I'd cast my cellphone away, just living my life and not doing what I'm doing anymore." She was talking, of course, about taking so many pictures in order to upload them to Instagram and Twitter.
When is it going to happen? No one knows, not even her.