It's said that "the early bird catches the worm," and although this is not always an absolute truth, it works for most. It's been proved to Tracy Johnson, a photographer from Livermore, California, who has made birds the theme of @hummingbirdsxoxo, her Instagram account. She didn't always take photos of birds, but they have become a passion for her and a way to fill Instagram with some of the most beautiful pictures you'll ever see. Nature, as it often does, has become the master of beauty.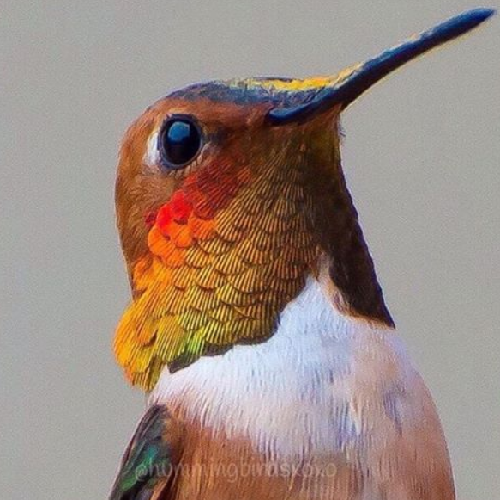 One of Tracy's everyday neighbors
For the last two decades, Tracy's backyard has been a domestic paradise for anyone who wants to see hummingbirds in a natural habitat. They've become used to human presence, and don't flee when she approaches them, her camera in her hand, to take pictures of them. Thus, Johnson has managed to portray tiny details of these birds, whose feathers and shining shades have become a major attraction. She's photographed them a thousand times, either while flying or while they're on her hand, feeding on the containers she places near them. "They're comfortable when they pose for me, on my hands, on my arms, my feet, my hair," she says. "It's something great. I feel lucky to have made these minuscule creatures trust me."
"My obsession with hummingbirds started when I took my first photo of one of them. I saw that the details of their feathers were so beautiful – you could see so many more colors than in the pictures I took from afar!" That's when she started sharing the pics with her family and friends, but then she decided that they should be posted on Instagram, for everyone to see them. 140 posts and 42K followers later, she wants to go on with her hobby. If only all obsessions were this beautiful!